Certification of specialized companies according to W 120-1 und W 120-2
Companies can prove their qualification in the fields of drilling, construction, regeneration and dismantling of wells and of installation of geothermal heat exchangers according to the German DVGW guidelines W 120-1 und W 120-2. These two guidelines stipulate the state of the art requirements of companies concerning their staff, services and equipment.
Independent experts of LUXCERT with long lasting experience and professional competence audit the company in theory and practice at a site in order to examine if the company fulfils the requriements of the DVGW guidelines W 120-1 and/or W 120-2.
German clients and authorities of well construction ask for a W 120-1 or W 120-2 certificate as a proof of technical qualification, capability and reliability of companies.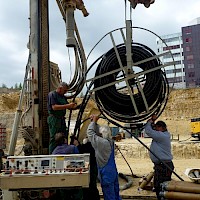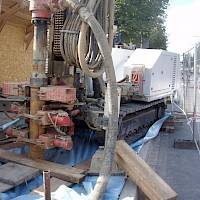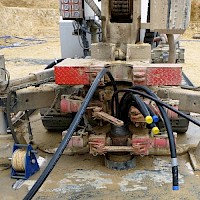 Certification of specialised companies according to EN ISO 22475
The European and international standard EN ISO 22475 Part 2 stipulated the requirmenents for companies and their personnell in the field of sampling and groundwater measurments in the framework of geotechnical investigation. This standard is the basis for a certification that proofs the qualification of a company and their personnel.
This certificate according to EN ISO 22475 is required by European and international clients and authorities as a proof for the qualification, competence and reliability of companies performing these types of ground investigation services.